7 Reasons Why You Should Self-Publish Your Book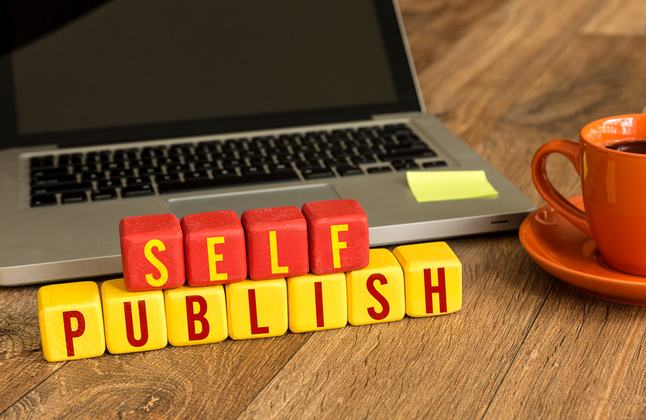 Authors who self-publish their books have experienced great benefits, which arise from self-publishing. These benefits are going to be fully discussed in this article.
Before the introduction of the ability to self-publish, authors had to visit publishing companies with printed manuscripts, to ensure that their books are published.
Some of the problems experienced by authors, and publishers included inconvenience in moving about was a major problem, due to the wear or tear of manuscript, and the issue of distrust.
The existence of distrust was common among publishers and authors, due to possibilities of book theft and so on.
The problem stated above had been a major setback to traditional publishing era, but not anymore.
Before we speak on how and why the problems stated above will no longer affect publishing, let us understand briefly what Self-publishing and traditional problem are, and their respective differences.
What Traditional or Trade Publishing entails
When Traditional publishing is mentioned, what comes to your mind? Is it the publishing of Books with crude tools? Or something other than that?
Not at all, traditional publishing simply refers to the publishing of books with the aid of physical equipment, such as printers, and so on.
Books which are published through this process do not have soft copies, unless the specific book is revisited or revised by the author.
When you decide to publish your book traditionally, you submit a copy of your typed or written manuscript to multiple agents, and await their judgement, and decision.
Most times, manuscripts get rejected, or accepted all boils down to the worth, budget, and relevance of your project.
Once your manuscript gets accepted, it is then submitted to a publisher by the agent who accepted the project.
Once the manuscript has been submitted to the agent, it under goes further scrutinizing, hence, it could either be accepted or rejected.
Immediately the publisher accepts, and signs the manuscript, it undergoes further editing, and proofreading, before it gets published.
Let's briefly check out some major setbacks associated with traditional publishing
Problems Involved with Trade Publishing
Little or No Marketing Help
Excuses such as The large number of authors with the same genre of books or who are publishing, is a major excuse most agents and publishers give as reasons for poor book promotion.
This single act leaves authors with no choice but to self-market their books. Luckily, there are platforms which handle such activities at a reasonable cost, but that also puts a strain on the pockets of the author.
Little or No Creative control over content
On signing with a traditional publisher, you lose all forms of creative control over your content, cover design, etc.
Suggesting that it is one major setback involved in traditional publishing.
A lot of times writers complain about their book designs and contents not being up to standard, and this has stopped a lot of people from pursuing their dream of writing books.
Whenever you sell a book, a certain percentage is always given to the author of the book.
This royalties are usually paid after total costs accrued from book sales have been removed.
The minimum royalty received by an author from a traditional publisher is about 7% while the maximum lays between 25% and 30%.
These rates differ by the format of each publication, and do not come quickly or as per weekly.
Authors who use the service of a traditional publisher usually expect royalties some three to six months at a time.
Sometimes, these rates are not properly calculated; it's either you are short-changed or money gotten from royalties has a deficit of about as little as 5%.
The process of traditionally publishing any book is really slow. Since manuscripts have to go through rigorous tests, grammar checks, and so on.
Writing and publishing wouldn't take much time for you to carry out. Looking for the right agent, and finding the right publishing company is the major problem.
After finding a company which will help you publish your book, it might take another six months for your book to get launched.
What does Self-Publishing entails?
The internet has grown, and is also bringing other industries along with it. The publishing industry has also been carried along.
Since the inception of technology, lives and processes have been made easier. With the aid of technology, books are able to be easily marketed, and distributed.
A person who choses self-publishing over traditional publishing is sure to enjoy the services of a self-publishing company. Now, you might ask, what is self-publishing?
Self-publishing should not be confused with indie publishing. Self-publishing involves publishing your book yourself or through a self-publishing company as a hobby.
When you self-publish, you are assured with so many benefits which will be discussed later in this article.
Indie publishing or independent publishing on the other hand, refers to working with other freelance authors in publishing a book. All still falls back to Self-publishing.
Although self-publishing is not free, it is very good for authors who want to make it big with their first project. When you self-publish a book, all the proceeds, books, copy rights and so on are your sole property.
Except your handler indicates that they have a certain percentage in the amount of sales. Most times, this percentage collected by the self-publisher is not much, with the maximum being 10%.
Self-publishing exposes you as a writer to different benefits you wouldn't enjoy when you publish with a traditional publishing company, and they are listed below.
7 Reasons Why You Should Self-publish
So! Finally we're here. After going through the origins of Self & Traditional publishing, here are 7 good reasons why you should self-publish.
When you choose self-publishing over traditional publishing, you gain full control of all profits generated. As a writer, you have full copyright over all your books published.
When you self-publish with a reliable company such as Harmony Publishing, you are issued your own ISBN.
All actions are carried out according to your instructions, and decisions. Self-publishing also allows you to take control of all expenses made during, and after publishing.
The chances of your manuscript being selected by publishers, and agents is under 20%. The process of you being picked is rigorous, and you also need to write the book they are looking for.
So assuming you write a book tomorrow, and you immediately get an agent, you would have to effectively draft a proposal; which would entail marketing plans which the agent would use to draw the publisher into signing you.
The possibility of your agent getting an offer right away also, is one in ten. Sometimes some author's manuscripts sit on the publishers table for at least a year.
Let's move on to the scene where your book gets accepted, you get signed, and editing, as well as proof reading processes begin.
An estimated one year is required to put your manuscript through thorough editing, and cover design; the one year also entails various reviews from experts, and other forms of surveys.
So, an estimated two years is required for your book to be published traditionally. On the other hand, self-publishing allows authors to release their books to the public, and also instantly make profit within at least two hours of the book being released.
So self-publishing reduces the time taken in publishing books.
When you decide on publishing your great books with self-publishing companies such as Harmony Publishing, your marketing process is guaranteed.
Most other companies might just leave you to market your book alone, but harmony publishing takes care of your marketing whenever you select one of our packages with marketing included.
Harmony Publishing has you in mind, your comfort is one of the things we care about.
To get more knowledge on our publishing packages, click here.
Constant revisions at little or No cost
When you choose to publish with a self-publishing company such as Harmony Publishing, you are entitled to constant revision of your articles, which will be added to your book.
This service comes at little or no cost. This feature of a self-publishing company is not something you will enjoy when you work with a Traditional publisher; due to the number of books the company will have to publish.
Even if your book revision, or review gets accepted, the amount of money, and time that will be consumed before your book gets published is really large.
Cover Design & Additional Help
Aside from the main features of a self-publishing company, Harmony Publishing also aids authors who are indecisive on the Cover design, and other design aspects such as titles, and summary of their books to come up with great solutions.
Harmony Publishing also provides advice, and solutions to other problems that you might encounter while trying to write or complete your book.
You have 100% Creative control over content and Design
All the above mentioned attributes of self-publishing cannot be achieved without your consent. That is a major benefit of choosing self-publishing over traditional publishing.
One thing about Traditional Publishing is that once you have been signed by a traditional publishing company, you forfeit all rights of control to the publishing company.
Self-publishing companies on the other hand gives you complete control over all published books.
When you self-publish, you get to choose your editor, and decide what you would like to edit.
Most authors constantly complain of their books not being up to standard whenever they publish through traditional means.
Get your standards met by publishing with a Self-publishing company, and you are guaranteed the best results.
Click here for more info on self-publishing.
Enjoy massive discounts whenever you self-publish two or more books with Harmony Publishing. Discounts include publishing of multiple hard-copy versions of your book, when the need arises.
Others discounts include proofreading, and other major services which will aid in quality output.
What do you think? How has self-publishing or traditional publishing helped you? Let us hear from you, drop a comment in the box below!
Conclusion
Writers have long experienced various difficulties associated with publishing their books traditionally. Some of the problems involved as stated earlier include trust, and meeting the standards of the specified publisher.
Sometimes good books get turned down due to lack of proper funding or other unfavourable circumstances.
Anyway Self-publishing has proven effective in eliminating such problems, and providing an easy means for writers to express themselves without being told what to do.
As an author who has chosen to self-publish his/her books, there is no better time to do so than now. This action is as a result of the growing technology sector.
Students no longer take hardcopy books along with them! All they need are writing materials and a mobile device which allows storage, and viewing of a desired book.
Any author who chooses to self-publish is on the right track in making a name for his/herself in the educational industry.
Harmony publishing has been providing authors with the perfect publishing plans. These marketing plans have enabled them to market and self-publish their Books with ease.
Our payment plans are flexible and provide authors with concise and straight to the point analysis of how their payments will further sell or advertise their Books.
We offer users flexible, seamless, pocket friendly, and convenient options of subscriptions to our authors/clients for them to pick from, our services are top notch and cannot be beaten across the world. Try Harmony publishing today, and get an author's value on your money.
Harmony Publishing also plays a very important role in publishing in Nigeria, the company provides self-publishing services which is aimed at helping authors realize their dreams while minimizing the encumbrances associated with publishing.
Getting published has never been more convenient and much easier, Harmony publishing company handles publishing professionally, while offering high-quality quality content, editorial and production services at affordable rates.
Our publishing services cover professional editing services, illustrations, graphic designs, and content generation, as well as print production. Each service is delivered to give you more value for your money.
We are known all over the world for providing top notch services at unbeatable prices. Won't you like to publish your next book easily, and also with a popular company that has a name?
For more information, kindly call +2347032212481 or send mail to publish@harmonypublishing.com.ng. Visit our site to get started and click on get published to submit your manuscript and begin your publishing dream.