Successful Self-published Nigerian Authors and their stories
Welcome to another article which educates Nigerian author on the several patterns of publishing and marketing in the Nigerian market; in today's article, we will be speaking about some successful self-published Nigerian authors and their stories. The art of self-publishing shouldn't be new to you by now. It is a simple procedure that involves publishing your book electronically and also via print media.
Self-publishing has provided different individuals with various benefits which they currently enjoy. Some of these benefits will be discussed in today's article. Also, we will speak on several of these amazing authors and how they went from being traditional publishing authors to world record holding best sellers.
But before we begin discussing the success secrets of these successful self-published Nigerian authors, let's discuss the meaning of self-publishing. Also, we will be getting some helpful advice from them on the art of writing.
What is Self-publishing?
We've spoken a lot about Self-publishing your own eBooks, and I'm sure you are really looking into that by now. A lot of people have been having problems on what to publish, and how to publish; but I think that shouldn't be a problem.
Most people especially business people who are skilled in writing have these problems is due to their tight schedules. Nevertheless, your tight schedule should not prevent you from making your passion known to the world.
Self-publishing is an easy task for as many who want popularity, and extra income from their writing talents. Harmony publishing is a certified publishing company, committed to helping you publish, and gain from your Books.
The truth is that many people who are great, and experienced writers do not know how to begin projects, and sadly enough, this tells on their work, if you are in such position, do not be scared, because today's article will surely help you figure out where you should start from.
Self-publishing is the art of publishing your books through an online publishing company. This process is the easiest way to publish, and easily make your book, and efficiently. Working with a reliable Publishing company like Harmony Publishing, will guarantee you of the best quality services.
Self-publishing is a very simple task, once you've found the right self-publisher, but if not then look no further as Harmony publishing offers these services at author-friendly rates.
So self-publishing on its own is a first and major step to promote your book. Such is due to the availability of some of your book's copies online –self-publishing allows you put up your books for sample reading online, and if they like 'em they pay for 'em.
More:
However, so that you can see the difference between the two different types of publishing, we have properly documented their differences and explained the importance of each nonetheless.
However, before we can see the different successful self-published authors and their stories or the differences between self-publishing and traditional publishing, let us define traditional publishing.
What is Traditional publishing?
When Traditional publishing is mentioned, what comes to your mind? Is it the publishing of Books with crude tools? Or something other than that?
Not at all, traditional publishing simply refers to the publishing of books with the aid of physical equipment, such as printers, and so on. Books which are published through this process do not have soft copies, unless the specific book is revisited or revised by the author.
When you decide to publish your book traditionally, you submit a copy of your typed or written manuscript to multiple agents, and await their judgment, and decision.
See also: 7 Reasons Why You Should Self-Publish Your Book
Most times, manuscripts get rejected, or accepted all boils down to the worth, budget, and relevance of your project.
Once your manuscript gets accepted, it is then submitted to a publisher by the agent who accepted the project.
Once the manuscript has been submitted to the agent, it under goes further scrutinizing, hence, it could either be accepted or rejected.
Immediately the publisher accepts, and signs the manuscript, it undergoes further editing, and proofreading, before it gets published.
Unlike self-publishing, there are a lot of disadvantages associated with traditional publishing. These problems were encountered by our Successful self-published Nigerian authors; they have successfully tackled these problems by involving themselves in self-publishing. If you take a look at the section below, you will see that we have listed these problems.
Problems with Traditional Publishing
Little or No Marketing Help
Excuses such as The large number of authors with the same genre of books or who are publishing, is a major excuse most agents and publishers give as reasons for poor book promotion.
This single act leaves authors with no choice but to self-market their books. Luckily, there are platforms which handle such activities at a reasonable cost, but that also puts a strain on the pockets of the author.
Little or No Creative control over content
On signing with a traditional publisher, you lose all forms of creative control over your content, cover design, etc. Suggesting that it is one major setback involved in traditional publishing.
A lot of times writers complain about their book designs and contents not being up to standard, and this has stopped a lot of people from pursuing their dream of writing books.
Poor Royalty Rates
Whenever you sell a book, a certain percentage is always given to the author of the book.
This royalties are usually paid after total costs accrued from book sales have been removed.
The minimum royalty received by an author from a traditional publisher is about 7% while the maximum lays between 25% and 30%.
These rates differ by the format of each publication, and do not come quickly or as per weekly.
Authors who use the service of a traditional publisher usually expect royalties some three to six months at a time.
Sometimes, these rates are not properly calculated; it's either you are short-changed or money gotten from royalties has a deficit of about as little as 5%.
Very slow process
The process of traditionally publishing any book is really slow. Since manuscripts have to go through rigorous tests, grammar checks, and so on.
Writing and publishing wouldn't take much time for you to carry out. Looking for the right agent, and finding the right publishing company is the major problem.
After finding companies which will help you publish your book, it might take another six months for your book to get launched.
Differences between self-publishing and traditional publishing
Traditional publishing means you will need to submit your work and have it selected for publication. There is no fee associated with this form of publishing.
Publishers may take unsolicited manuscripts from authors, but often find books via literary agents. Publishing houses pay for the editing, marketing and production of a book, and will sometimes give an advance to the author upon signing the book deal. Authors receive a royalty (7-12% of cover price for emerging authors), based on the book sales.
Because publishers are taking a financial risk before the book earns any sales, they only take on select books that they feel will be successful in the marketplace. Most publishing houses are inundated with unsolicited manuscripts on a regular basis, so becoming a successfully published writer takes a lot of determination, research, luck, and tenacity.
Self-publishing means you pay to have your work published and may manage some or all of other parts of the book publishing process such as editing, cover design, marketing and production. If you pay a fee to have your work published, your work is considered self-published.
With self-publishing, you have the edge over all cons of publishing, you are the master of your own world. That said, let us take a look at our successful self-published Nigerian authors and their stories, so you can be inspired.
Successful Self-published Nigerian Authors and their stories
Now, the long wait is finally over! In this section of this article, we will discuss in detail some popular and successful self-published Nigerian authors and their stories. These authors will definitely inspire you and should be considered as your role models in the world of writing and self-publishing.
They have experienced a lot and are knowledgeable in the industry of self-publishing. Surprisingly, you would notice that these authors were told severally that they would never amount to anything. And yet, all of these writers managed to publish bestselling, life-changing books. So, next time you want to give up on a project, draw inspiration from these authors' stories:
Rahina Idris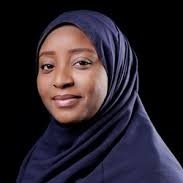 Rahina Idris is a self-mastery and behavioral coach: a certified trainer, speaker, and coach with the John Maxwell team. She is the CEO of Ducis Consulting, an organization that is focused on leadership, personal growth, and development.
Rahina obtained her bachelor's degree in Business Information System from Salford University, Manchester. She is an alumna of the Nigerian Women Trust Fund Mentorship programme on Leadership, and the African Centre for Leadership and Strategic Development where she bagged the Leadership Championship Award in 2019.
Her trainings help individuals to authentically define, differentiate, and systematically achieve their goals in a competitive environment. She helps to empower people to ignore pessimists who suggest "it can't be done" and reveals a positive, practical, and strategic approach to support them in realizing their biggest dreams. Finding strength in her passion, Rahina inspires and motivates people to draw closer to their inner strength, stay focused on their dream, discover their potential, and take charge of their life.
She has proved her uniqueness with an irresistible lesson of her own true-life experiences that can transform, educate, motivate, and inspire individuals.
With her book Boundless, he aims to expose people to real-life challenges and how to live a fulfilled, happy, and purposeful life, portraying who they truly are, their thought processes, and what they want to achieve. Rahina is a strong advocate of women empowerment and child education.
Her Story:
Boundless is a self-help book and it is my only book published in June 2020. She had always admired writers. Secretly she wished she could write too, but had always thought she was terrible at it. But she had never imagined herself writing a book. She had the habit of writing to express herself but, always tore the pieces because she didn't want anyone to see how terrible my writing was. She had no idea this was a limiting belief until someone read something she had written and said; you write very well you should consider writing a book. She didn't take the comment seriously, but then started exploring and that was how she became comfortable and began my journey as a writer.
"When I started writing my book I decided to self publish. Being my first book, I had to research to find out the options available to me and I found myself comfortable with the idea of self-publishing. There were a lot of decisions I had to make and I had moments where I wasn't sure whether I was doing it right but I kept going and it paid off. I reached out to as many publishers as possible to find one that I felt more comfortable with."
You can check out her entire story by clicking here.
Henry Akubuiro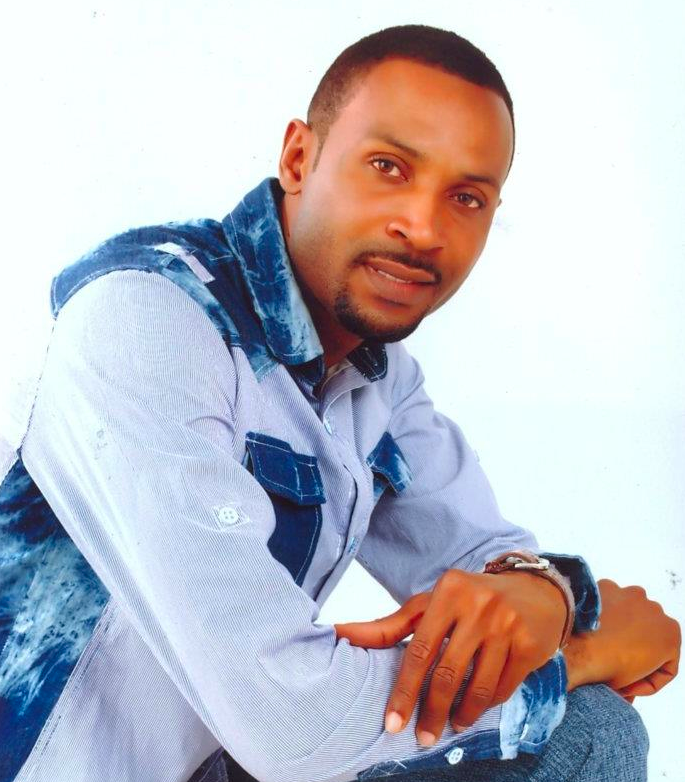 Henry Akubuiro is the arts editor of The Sun newspaper. In 1998, he won the BBC World Service Young Reporters Competition as a school leaver and the National Essay Competition organized by the Federal Ministry of Youth and Sports the same year (Imo State edition) as an undergraduate. In 2005, he won the ANA Literary Journalist of the Year.
Also as a creative writer, his manuscript, Little Wizard of Okokomaiko, won the ANA/Lantern Prize for Children's Literature in 2009. As a student at Imo State University, Owerri, he was the pioneer editor of the departmental magazine, The Elite, and students' union newspaper, The Imo Star. His debut novel is being expected later in the year.
Akubuiro's weekly literary pages in The Sun receive cult followership by members of the African literati, even beyond. Widely believed to be one of the few journalists that brought innovation into literary journalism on the continent. In this interview, he discusses how fate played a pivotal role in making him a literary journalist; his encounters with many literary goons, and many other topical issues in the literati
Adesuwa Nwokedi
Adesuwa Nwokedi, aka The Fertile Chick is a Successful Self-published authors who will inspire you, and is known for her novels revolving around romance writing. She is a mother of three (3) kids, and started her writing in an accident related manner. However, she has been making headlines and bold statements out of all these possibilities.
Her story:
Adesuwa is a writer who became an engineer, an investment banker and later a fertility spokesperson. She is one of our successful self-published Nigerian authors due to her final decision in becoming a writer. She goes by the pseundonym "The Fertile Chick." Throughout her career, she calls herself a self confessed and hopeless romantic; which is very amusing. Adesuwa is skilled in creating memoirs and devotes her time in engaging memories with her husband and three children.
You can check out more through an interview that Naijaauthors had with her.
Seyi Makinde
Oluseyi Abiodun Makinde (born 25 December 1967) is a Nigerian Businessman, Politician and Philanthropist. He is the governor of Oyo State in South-western Nigeria and also an Engineer and a subject matter expert on fluid and Gas Metering. He is the Group Managing Director of Makon Group Limited; an indigenous oil and gas company in Nigeria. He established his first oil and gas private business called Makon Engineering and Technical Services, (METS) at the age of 29 in the year 1997, after earning years of work experience with international oil and gas companies. Makinde contested for the Oyo State gubernatorial seat in 2015 on the platform Social Democratic Party (SDP).
Makinde was born to a renowned teacher turned accountant, late Pa Olatubosun Makinde and Madam Abigail Makinde of Aigbofa Compound in Oja'ba, Ibadan. He is the third child of the family. Makinde began his education at St Paul Primary School and completed his primary education at St Michael Primary School, Yemetu, Ibadan. His secondary education was at Bishop Phillips Academy, Monatan, Ibadan. In 1985, he gained admission to the University of Lagos (Unilag) where he earned his bachelor's degree in Electrical Engineering.
In 1998, Oluwaseyi trained at Industrial Control Services in Houston, Texas on Safety Shutdown System; and Development of Analytical Competence for Managing Operations at Lagos Business School (now Pan-Atlantic University) in 1999. In 2000, he had training in automation. In 2002, he studied Fundamentals of Crude Sampling at Jiskoot Auto Control Training Centre, Kent, England. Also, in 2005, he studied Understanding and Solving Complex Business Problems at Massachusetts Institute of Technology (MIT), USA.
Obiora Oti
Obioha Oti has written four novels and many poems one of which has been published. His book Too Late For Anything is a new release and is centered around David Kalu Udensi. The story opens with the protagonist in a cell awaiting death by firing squad, taking stock of his life, the strings of moments that brought him into the circumstance he has found himself. As the whole reason why he is in prison is still much of a big conundrum to him and the reader, encounter with someone who visited him at the prison sheds some light into it, how he became a pawn in a revenge game and thus unspool the reels of the events that culminated into his present unfortunate circumstance.
Through his flashbacks to the events that is leading him to the gallows, we get to see the mind and the kind of personality he is. He is a naïve Christian unbelievably innocent in the ways of the world. He is that kind of a character probably not in the world anymore because his naivety verges on the brink of absolute foolishness. For David Kalu Udensi, the protagonist, his misfortune began the moment he set eyes on Sister Hannah for the first time at his Sunday school and thus became entangled in the machinations of the deceitful and manipulative people.
The difficulty of getting publishers to publish the books of new writers in Africa makes it impossible for young unpublished writers to get their books out as soon as they are completed. However, he is seriously working on getting some of these very interesting books published as soon as possible with the co-operation of great publishers who are willing to give his works a try.
Rita Egbo Amaka
Rita Egbo Amaka is a chef, writer, wife and mother; she is also one of our successful self-published Nigerian authors. She holds a degree in mass communication and public relations from Delta state university and had later worked in Nigeria's foremost publishing company, Longman Nigeria PLC for about a decade before she veered into the hospitality industry to chase her dreams of becoming a chef after obtaining a diploma in cookery from the international center for culinary arts, Dubai. Writing is one of her passions and this is her first published book.
Her story
"My journey as a writer has been amazing. Although, writing requires a lot of emotional and mental energy which can be draining sometimes; I sometimes experience writer's block. Self publishing plays an important role because it has given me and many other authors a chance to sell their stories to the world."
You can check out more through an interview that Naijaauthors had with her.
Happiness Ajayi
In our list of successful self-published Nigerian authors, we have Happiness Ajayi who is a seasoned writer of prose, novels and articles, and also holds a bachelor degree in Biochemistry from Ondo State University of Science and Technology. She has a YouTube channel with hundreds of subscribers. She is the author of "Will I ever be free?" and "The Adventure".
Her story:
My writing journey has been sweet and challenging at the same time. Sweet in the aspect of writing and pouring out my imaginations. Lack of adequate time, laptop and the like are what made it challenging. I wrote my two books using a mobile phone. I might not have been able to become an author if not for self-publishing. The cost of publishing would have made me still have my books as a manuscript.
You can check out more through an interview that Naijaauthors had with her.
Dr. Freeman Osonuga
Freeman Osonuga is a Nigerian medical doctor, entrepreneur and the Chief Executive Officer of Adloyalty Business Network (AdloyaltyBN), who gained recognition when he volunteered as part of the African Union response team, during the Ebola virus epidemic in Sierra Leone in 2014 he also founded the Dr Freeman Osonuga Foundation(DFO), a charitable organization to support orphans and people with disabilities in Nigeria.[2] He has been recognised alongside many others including Katie Meyler as one of the Ebola fighters 2014 Time Person of the Year for his role in the Responses to the Ebola virus epidemic in West Africa[3] and selected as one of the Nigeria's Top 10 Real Estate Disruptors of 2020.
Freeman was born the youngest of six children in Ijebu-Ode, Ogun State, Nigeria. He studied Medicine and Surgery at Olabisi Onabanjo University. In 2013 Dr. Freeman was named a One Young World Ambassador and in 2014, he was decorated by the President of Sierra Leone, Ernest Bai Koroma with a Sierra Leone Government's Presidential Meritorious Service Award for his role in the containment of Ebola virus in Sierra Leone.
In June 2015, Dr. Freeman was named a Wired UK's Innovation Fellow and in October 2015, was among three finalists shortlisted to travel to space.In 2016, he established Adloyalty Business Networks, a real estate network marketing firm. In February 2020, the firm was reported to have hit 20,000 realtors and was described as "Nigeria's first and biggest independent real estate network marketing firm" by The Guardian.
Also:
In 2017, Dr. Freeman was listed as one of the 100 Most Influential Young Nigerians, alongside Wizkid, and Toke Makinwa and also was selected as one of the Nigeria's Top 10 Real Estate Disruptors of 2020.
In September 2020, he was appointed as a Senator representing Nigeria by the World Business Angels Investment Forum (WBAF), an affiliated partner of the G20 Global Partnership for Financial Inclusion (GPFI).
Chinelo Mgbeadichie
Chinelo is a Legal practitioner with a Master's degree from the University of Buckingham. She is also a prolific writer and has been named by readers as a natural storyteller for her spontaneity in spinning stories. She was named Author of the week by the fast growing Internet bookstore, Okadabooks, she is also a bestselling Author. Most of her works are of crime and legal fiction genre, painting the very unfamiliar courtroom drama in the Nigerian literary world. Her love for crime fiction can easily be linked to her legal background.
She is the author of the best seller Mrs. Unmarried amongst others including 'Murder at Dawn', 'Behind dark clouds', 'the Ivorian Miracle', 'Man of the South', 'Room 287' and a host of other short stories that are now being transcribed into films and short skits. She lives in Lagos Nigeria. When Chinelo is not writing, she is reading and when she isn't reading, she is watching a movie and when she is not taking part in these past times she is dancing, laughing or chatting with a friend in a airy field with a lot of nature.
Her story:
Honestly it hasn't exactly been a smooth sail, there have been a lot of gridlocks, many failed attempts, many rejections and then the sweet successes. Don't I love it when readers reach out to me from other African countries? It gives me comfort that I am doing something right. Mostly time. There is so much begging for your attention, and then there is the need to make money. When you haven't made your big break, you really have to juggle between spending time doing what you love and making money.
Emem Bassey
Emem Bassey loves romance in all its forms and writes what she calls a hybrid romance – love stories that aren't plain romance, but include bits and pieces of other genres, definitely with a plus size heroine. She discovered the joys of writing at age 17 and hasn't stopped since. She staunchly believes the world is filled with tragedy, so she writes to entertain and lighten the heart. Emem lives at Uyo, Akwa Ibom state and is basically a ghost to her neighbors.
Her story:
I have no formal training in writing. It's been self-tutoring all the way. Even though writing is my main career path, I have to share it with reality – balancing my nine-to-five, family and other engagements with the art. Every decision I take has to favor my writing.

Self-publishing gives me unlimited literary license. With publishing houses, a writer has to stay in the purview of their values and norms. While self-publishing allows my creativity explode in whatever direction it pleases.

There you have it, successful self-published Nigerian authors and their stories. There were so many authors to recommend, but we decided not to put more than ten (10) to avoid this article being too long and boring. We hope this article has inspired you to write that book and also self-publish it. Either way, here are some reasons why you should self-publish today.
Reasons why you should self-publish today.
It is fast to initiate
Traditional publishing takes a long time. Many projects are in the works for two years or more. Self-publishing creates copies for your fans much faster, and you are also free to move on to your next project whenever you're ready. Once you've put the finishing touches on your self-published book, all that's left to do is upload your file, choose where you want to sell, and your self-published book can be available within days or weeks (maybe months if you go with offset printing) for your fans and followers to buy. Taking a traditional publishing route can mean you wait years for your book to appear on the shelves, depending on things like how long it takes to find a publisher, contract negotiation and the editing and revision process.
Because it is the fastest and largest growing market
According to the charts published on Authorearnings.com analysing Amazon sales data from the last 27 months until May 2016, self-published books have an almost 45% share of the market (growing from 27% since February 2014), while the Big Five has fallen from 39% to 23%. It's a numbers game: like it or not, independent publishing already gives almost half the ebook unit sales of the market and seems unstoppable.
You can reach your audience easily and speedily
As a self-published author, you retain all rights to your work, meaning you (and only you!) can set your book up for sale on any channel, in any country, in any format—audio, ebook, and/or print. You decide where and when to sell your self-published book and how to promote it, empowering you to reach as many people as possible. No one knows your friends, fans, and followers as well as you do, so you can not only market to them the way you see fit, but you reap all the rewards. You keep all the profit from your efforts and you're in charge of how far your project goes.
The value for your work is unique
With self-publishing, your work won't be turned down or delayed. You will quickly find your audience and make them
The need to be your own boss
Signing up with a traditional publisher means you relinquish this creative control—your creative vision becomes subject to the agenda and priorities of your publishing house. You also usually forfeit the rights to your content. A publisher owns the work once they've purchased it, and they get to determine what becomes of it—how, when, and how much it's printed, etc. As a self-publishing author, the only person who has any say over your title, cover design, layout, and content destiny is you.
There you have it, Successful self-published Nigerian authors and their success stories. You can decide to emulate them by clicking get published! What are you waiting for?!
Conclusion
We have gone through different methods of advising you on your publishing matters. To help with it, we sat down with various successful self-published Nigerian authors and listened to their stories.
The world of publishing is constantly changing, and for you to live up to expectations, you have to progress with it. Harmony publishing has devised methods with which you can beat the standards of traditional publishing and alleviate all forms of set back from your writing career.
This method is called self-publishing.
More about Harmony Publishing
Harmony Publishing Company is a publishing company with a difference. We offer flexible publishing packages to both foreign and Nigerian authors alike –our services are aimed at enlightening and educating people about the role of self-publishing in bringing them to limelight.
Harmony Publishing also plays a very important role in publishing in Nigeria. This company provides self-publishing services which is aimed at helping authors realize their dreams while minimizing the encumbrances associated with publishing.
Getting published has never been more convenient and much easier. Harmony publishing company handles publishing professionally, while offering high-quality quality content, editorial and production services at affordable rates.
Our publishing services cover professional editing services, illustrations, graphic designs, and content generation, as well as print production. Each service is delivered to give you more value for your money.
We are known all over the world for providing top notch services at unbeatable prices. Won't you like to publish your next book easily, and also with a popular company that has a name?
For more information, kindly call +1 (929) 359-4284, and +2347032212481 or send mail to us. Visit our site to get started and click on get published to submit your manuscript and begin your publishing dream.