Successful Self-published Authors who will Inspire you
Hello there! How has your week been?! In today's blog post on Successful Self-published authors who will inspire you -we bring you the latest tips to aid in your course as a writer. We have carefully selected some tips and advice that would motivate you today while writing that great book. In today's topic, we have highlighted some popular and other not-so-popular authors who made it big in writing and self-publishing.
Before we move into the main article, let's briefly discuss about self-publishing, the pros, the cons and the steps involve in self-publishing. There are many prized authors, both in the U.S., UK, Nigeria and other parts of the world who have had these testimonies and are willing to share with you to help you get started. But first, let's discuss how self-publishing works.
What is Self-publishing?
Most of our articles constantly mention self-publishing. The reason behind the recurring topic is to stamp the need for this innovation in helping authors evolve. Self-publishing has brought a lot of authors to limelight due to the ease and pace at which books have and can be published.
Self-publishing has many meanings but all definitions are centred at one main point. The main point referred to here is an author's freedom. In simpler terms, self-publishing aims at generating freedom for writers in different categories. I hope this definition is simple enough.
Checking our previous articles will help you in understanding what self-publishing is, and how you can participate. In case of time shortage, this article will help you in understanding the need for self-publishing; before speaking on the different tips self-published authors mention to have worked for them.
Self-publishing is a process of publishing your books via an online publishing company. This process is the easiest method of publishing, and allowing your book gain attention seamlessly, and efficiently. You are assured of the best services at the best price when you self-publish with Harmony Publishing.
Benefits of Self-Publishing
Self-publishing helps to increase the author's popularity and positive reputation.
It presents authors with online and offline marketing opportunities.
It helps authors to reach their audience without wasting time or efforts.
Self-publishing is the fastest method of publication and marketing.
It alleviates authors from the stress of traditional publishing.
So! Now that you know what self-publishing is and some of the benefits attached to it, let's discuss about some of the successful self-published authors who will inspire you with their stories .
Successful Self-published authors who will Inspire you
In this section of this article, we have listed some popular and successful Self-published authors who will inspire you and can also be considered as role models in the world of self-publishing. These authors have experienced a lot, and are well-informed about the ins and outs of the self-publishing industry.
They were told severally that they would never amount to anything. And yet, all of these writers managed to publish bestselling, life-changing books. So, when next you want to give up on a project, or go live in the forest because everything just seems too hard, draw inspiration from these authors' stories:
Micheal J. Sullivian
Even after giving it his all, Publishing houses still rejected Micheal J. Sullivian's manuscripts. After writing for more than ten years, with no success, Sullivan gave up on writing. He took ten years off, and then one day decided to start writing again. But still, no one wanted to publish his book, until his wife started a publishing agency. He then decided to self-publish his book "Riyira Revelation" through his wife's agency and gained the success he had always strived to find. After his success, the publishing houses flooded him with offers. It shows you that even if you take some time off, you can come back stronger than ever
Andy Weir
This man's book is the back story for the popular movie, The Martian. His The Martian began as a blog, in which he posted the tale of a man stranded on Mars one chapter at a time. As Brianne Alphonso explains in Electric Lit, "Since people seemed pretty into the story, Weir decided to compile the chapters and sell it on Amazon for just $0.99." Eventually, the self-publishing success story was atop the New York Times bestseller list and then became a feature film starring Matt Damon
James Redfield
Although the digital age has made self-publishing a much more popular choice, it is nothing new. As Ronald H. Balson recalls in the Huffington Post, author James Redfield self-published The Celestine Prophecy in 1992. He was selling copies out of the trunk of his car before Warner Books eventually took the book on, and it became a well-known #1 hit, making Redfield one of the pioneers of successful self-publishing authors
Rahina Idris
Rahina Idris is a self-mastery and behavioral coach: a certified trainer, speaker, and coach with the John Maxwell team. She is the CEO of Ducis Consulting, an organization that is focused on leadership, personal growth, and development.
Rahina obtained her bachelor's degree in Business Information System from Salford University, Manchester. She is an alumna of the Nigerian Women Trust Fund Mentorship programme on Leadership, and the African Centre for Leadership and Strategic Development where she bagged the Leadership Championship Award in 2019.
Her trainings help individuals to authentically define, differentiate, and systematically achieve their goals in a competitive environment. She helps to empower people to ignore pessimists who suggest "it can't be done" and reveals a positive, practical, and strategic approach to support them in realizing their biggest dreams. Finding strength in her passion, Rahina inspires and motivates people to draw closer to their inner strength, stay focused on their dream, discover their potential, and take charge of their life.
She has proved her uniqueness with an irresistible lesson of her own true-life experiences that can transform, educate, motivate, and inspire individuals.
With her book Boundless, he aims to expose people to real-life challenges and how to live a fulfilled, happy, and purposeful life, portraying who they truly are, their thought processes, and what they want to achieve. Rahina is a strong advocate of women empowerment and child education.
Lindsay Buroker
When Lindsay Buroker finished the first book in her Emperor's Edge series, she didn't want to go hunting for an agent, and she was concerned that a traditional publisher wouldn't like that the book didn't neatly fit into any one genre. So she decided to go the self-publishing route, and, as writer John Matthew Fox relays in his blog, "In a year — a single year! — She published four eBooks and was able to transition away from her day job and make writing a full-time occupation."
J.K. Rowling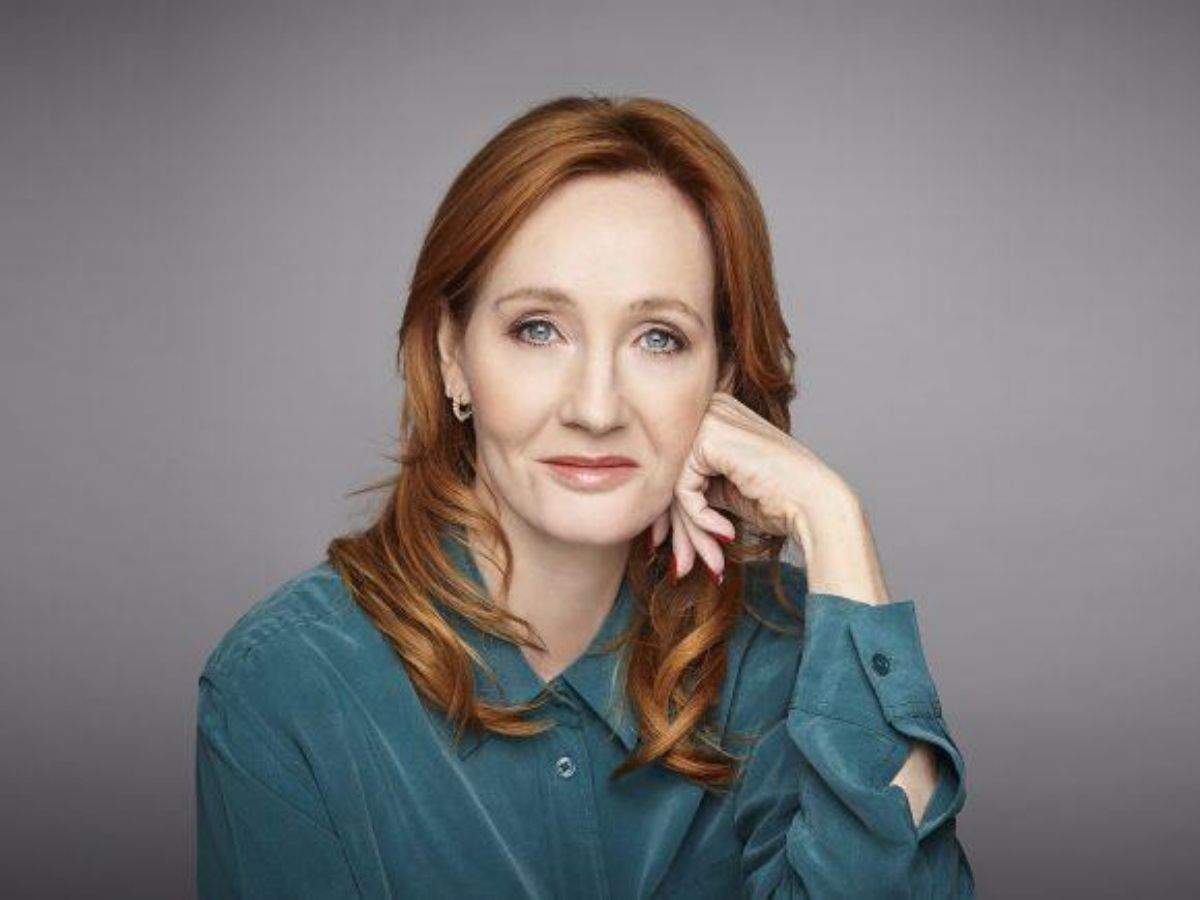 J.K. Rowling is an award winning author of the popular book series Harry Potter. You possibly might have heard about J.K. Rowling's story already, but that doesn't make it any less inspiring. She was as "poor as it is possible to be in modern Britain, without being homeless." She was a single mother with no job, living on welfare and struggling with clinical depression. Still, Rowling would take her infant daughter to coffee shops and write, and in 1995, she finished the manuscript for Harry Potter and the Philosopher's Stone… a book that was immediately rejected by twelve publishers. However, Bloomsbury finally accepted the book, but warned her not to quit her day job, since it probably wouldn't make much money. The rest is history!
E.L. James
Even though the books written by James caused a lot of controversies, you have to admit that she is a huge success story in the self-publishing world. In 2011 E.L. James published her first book without dreaming of overnight success. But she believed that there was an audience for her genre of literature. So she published her first eBook title on the Kindle Store and promoted it from her blog and on social media. The rest is history.
Today, her Fifty Shades of Grey series is known throughout the world and has caused such a hype that it is astonishing to think that she was initially self-published. Not everyone is trying to gain the amount of success that she achieved, but she really is the poster child of self-publishing success. She has now sold more than 100 million copies of her books, which is nothing short of miraculous.
Obioha Oti
Obioha Oti has written four novels and many poems one of which has been published. His book Too Late For Anything is a new release and is centered around David Kalu Udensi. The story opens with the protagonist in a cell awaiting death by firing squad, taking stock of his life, the strings of moments that brought him into the circumstance he has found himself. As the whole reason why he is in prison is still much of a big conundrum to him and the reader, encounter with someone who visited him at the prison sheds some light into it, how he became a pawn in a revenge game and thus unspool the reels of the events that culminated into his present unfortunate circumstance.
Through his flashbacks to the events that is leading him to the gallows, we get to see the mind and the kind of personality he is. He is a naïve Christian unbelievably innocent in the ways of the world. He is that kind of a character probably not in the world anymore because his naivety verges on the brink of absolute foolishness. For David Kalu Udensi, the protagonist, his misfortune began the moment he set eyes on Sister Hannah for the first time at his Sunday school and thus became entangled in the machinations of the deceitful and manipulative people.
The difficulty of getting publishers to publish the books of new writers in Africa makes it impossible for young unpublished writers to get their books out as soon as they are completed. However, he is seriously working on getting some of these very interesting books published as soon as possible with the co-operation of great publishers who are willing to give his works a try.
Robert Kiyosaki
Robert Kiyosaki is an award-winning author and businessman. You might have heard of him while growing, because of books like "Rich Dad. Poor Dad" and "Rich Sister. Rich Brother." The lessons displayed in this book are of such value that it is still popular today.
In 1997 he decided that he no longer wanted to be an employee and self-published this book. He sold over 26 million copies of just this one book, so that is definitely a success. This book focuses on some great financial advice we don't necessarily get in business courses today. He talks about graduates having to be employed while those with business minds seem to be the ones who are successful. If you haven't read this book yet, it is worth doing so.
H.M. Ward
Ward self-published her first book, Damaged, as an eBook on Amazon and it went on to become a #1 Bestseller in the New Adult category. She has continued writing the series and has sold over 4 million copies, all without signing on with a traditional publisher. Hence, he is a Successful Self-published authors who will inspire you.
Ashwin Sanghvi
Ashwin Sanghvi, after being rejected by several traditional publishing houses, decided to self-publish his bestselling novel 'The Rozabal Line' in the year 2007. Post his initial success in the US, Ashwin sent copies to the distributors in India, after being rejected once again by almost all of them, one of the publishers liked the work and decided to republish in India. The book sold like hot cake, with repeat print runs. This is a great example of how initial rejection did not deter the author and the decision to self-publish helped him gain readership and visibility leading to his ultimate success.
Marcel Proust
Proust wrote a novel that was said to be the most rejected one in the twentieth century. It is probably not the kind of reputation you want as a writer. After receiving many rejections, Proust didn't give up on his ability to be one of the best writers of all time. He paid a publishing house to publish Swann's Way and went on to sell millions of copies. His original book, which was rejected so many times, was rewritten in a comic manner. In 1998 he found a publisher for his most rejected book and then had great success.
There you have it, we wanted to list ten (10), but ended up with twelve (12) –however, we will also be adding some extra stories. These authors which we will be adding are recently self-published authors who haven't gotten much coverage on their stories or books.
Other stories from Successful Self-published authors who will inspire you
Amanda Hocking
Hocking was one of the first self-published YA authors to make over two million dollars simply with eBook sales. Though already very successful, Hocking signed a 2 million dollar deal with St. Martin's in 2011. Here is a link to her book hosted on Amazon.
Adesuwa Nwokedi
Adesuwa Nwokedi, aka The Fertile Chick is a Successful Self-published authors who will inspire you, and is known for her novels revolving around romance writing. She is a mother of three (3) kids, and started her writing in an accident related manner. However, she has been making headlines and bold statements out of all these possibilities. You can check out more through an interview that Naijaauthors had with her.
K.A. Tucker
Another Canadian success story, Tucker self-published a YA fantasy series, which gave her enough of a following that she was able to sell her adult novel, Ten Tiny Breaths, to Atria Books in 2013.
Lisa Genova
Genova self-published Still Alice through iUniverse. In 2009 it was reissued by Simon and Schuster. Since then it has been translated into twenty languages, been on the New York Times Bestsellers list for over forty weeks, and been made into an Academy Award winning film starring Julianne Moore.
Amish Tripathi
Possibly one of the most successful case studies ever. Amish Tripathi's 'The Immortals of Meluha' is not only a best-selling mythological thriller but according to Forbes the author's earning crossed INR 16 crore mark just from the book sales. But, it didn't come easy for Amish, who was turned down by over 20 traditional publishing houses before he took the self-publishing route.
Dr. Deane Waldaman, MD, MBA
Physician, educator and author Dr. Deane Waldman self-published Our Allies Have Become Our Enemies, the first eBook in his seven-book series "Restoring Care to American Healthcare" with the help of the services of Gatekeeper Press. The result was that the eBook became an Amazon Bestseller for the first month after launch and a Successful Self-published authors who will inspire you.
Wayne Dryer
You might think it strange that someone could reject a book by Wayne Dryer, but he was not always as famous as he is now. Originally, Dryer published his first self-help book. The book only ran for 4,500 prints, which wasn't enough to find any degree of success. Following that print, he travelled the world, trying to promote this book.
After doing that for a year, the book became one of the best-selling books of all time. He sold more than 35 million copies of "Your Erroneous View," and it was on the New York Times Bestseller list for sixty-four weeks. Most writers would be happy to have their books on that list for just one week. Today, Wayne Dryer is one of the most well-known motivational writers and speakers and Successful Self-published author who will inspire you.
There you have it! We have provided you with the different amazing stories of amazing authors who decided to go through the self-publishing process. We want you to also be a part of the – Successful Self-published authors who will inspire you –clique; so, we plan on using this medium to inform you that you can be next. All you have to do is click on Get Published; it isn't a leap of faith, as you certainly will achieve your purpose with self-publishing!
Conclusion
Are you ready for greatness? If yes, then try self-publishing today! Self-publishing doesn't require you to do too much. All that is required from you is to write that book, and then present it. Harmony publishing has been providing authors with the perfect publishing plans. These marketing plans have enabled them to market and self-publish their Books with ease.
Our payment plans are flexible and provide authors with concise and straight to the point analysis of how their payments will further sell or advertise their Books. We offer users flexible, seamless, pocket friendly, and convenient options of subscriptions to our authors/clients for them to pick from. Our services are top notch and cannot be beaten across the world. Try Harmony publishing today, and get an author's value on your money.
More About Harmony Publishing
Harmony Publishing Company is a publishing company with a difference. We offer flexible publishing packages to both foreign and Nigerian authors alike –our services are aimed at enlightening and educating people about the role of self-publishing in bringing them to limelight.
Harmony Publishing also plays a very important role in publishing in Nigeria. This company provides self-publishing services which is aimed at helping authors realize their dreams while minimizing the encumbrances associated with publishing.
Getting published has never been more convenient and much easier. Harmony publishing company handles publishing professionally, while offering high-quality quality content, editorial and production services at affordable rates.
Our publishing services cover professional editing services, illustrations, graphic designs, and content generation, as well as print production. Each service is delivered to give you more value for your money.
We are known all over the world for providing top notch services at unbeatable prices. Won't you like to publish your next book easily, and also with a popular company that has a name?
For more information, kindly call +1 (929) 359-4284, and +2347032212481 or send mail to us. Visit our site to get started and click on get published to submit your manuscript and begin your publishing dream.